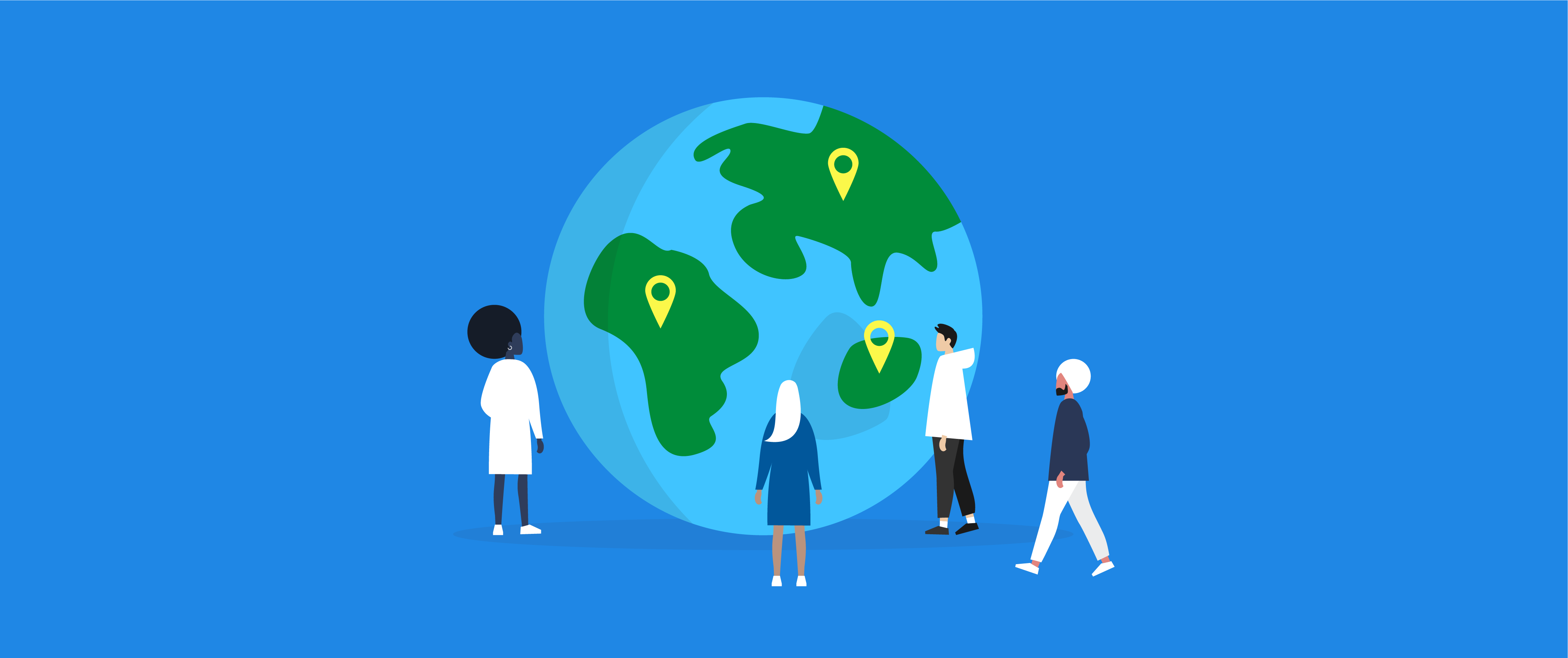 ---
COP26: a failure of international diplomacy but a personal success
To set the scene, at the last big COP in Paris in 2015 the world's nations agreed to limit global heating to 2°C and do everything possible to keep it below 1.5°C and to submit national plans for how they were going to achieve this by the end of 2020.
Fast forward to COP26 in Glasgow and the world was still waiting on those national plans. Some countries hadn't submitted any, and all those submitted were too weak. The aim in Glasgow should have been to hash out some of the detail of these plans whilst focusing on a set of supplementary ambitions:
No more fossil fuel production. 89% of coal reserves need to stay in the ground in a 1.5°C world. For oil reserves it's 58% and 59% for gas reserves.

Provide the delayed $100bn/year. This was promised by 2020 from high income countries to low-income countries to help them combat the impacts of the climate crisis and grow green economies, known as "loss and damage" payments.

Fix the world's carbon markets. At the first COP in Kyoto in 1997 carbon markets were designed to run until the end of 2021. Glasgow needed to modernise these markets.
As Glasgow approached it was clear that national pledges were not in line with a 1.5°C world. The mission of Glasgow became to "keep 1.5°C alive". In this sense COP26 had already failed, it had now all become about rescuing the Paris Agreement instead of building on it.
After running late into Saturday evening, the Glasgow Climate Pact was signed. Does it keep 1.5°C still alive? To quote Alok Sharma, the president of the COP26 talks, "We can now say with credibility that we have kept 1.5°C alive. But its pulse is weak, and it will only survive if we keep our promises and translate commitments into rapid action". In my opinion, urgent resuscitation is needed. The can has just been kicked down the road. Nations promised three main things:
Reconvene at another summit in Egypt next year and to come to that summit with credible plans for a 1.5°C world.

To meet the $100bn/year loss and damage payments by 2023… three years later than planned.

To "phase down" coal use with no mention of stopping oil and gas production, and to stop "inefficient fossil fuel subsidising".
Countries have got a long way to go to submit credible plans. According to Climate Action Tracker, not a single country has sufficient plans: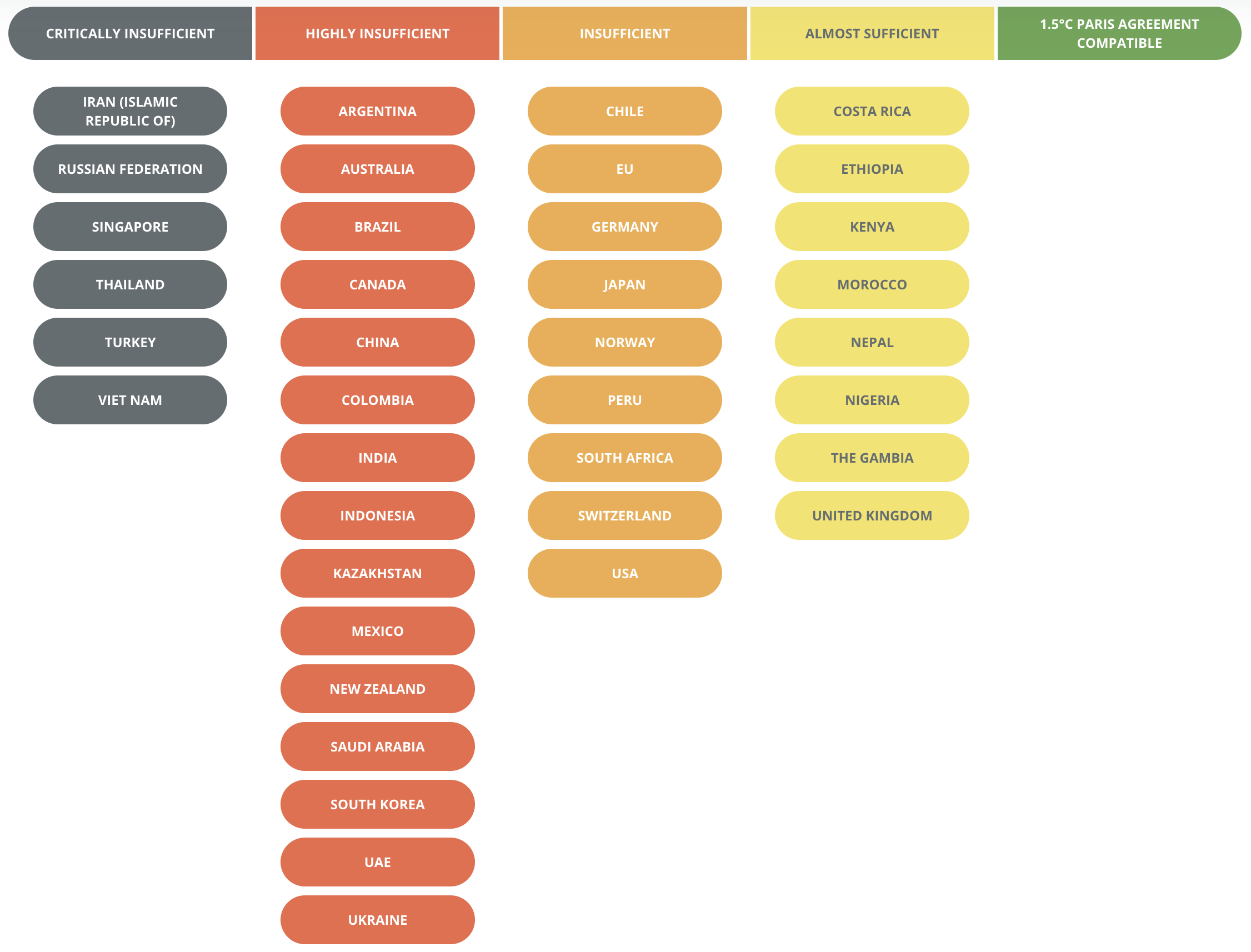 In fact, the same organisation calculates that the current national action plans put us on a path to a 2.7°C world.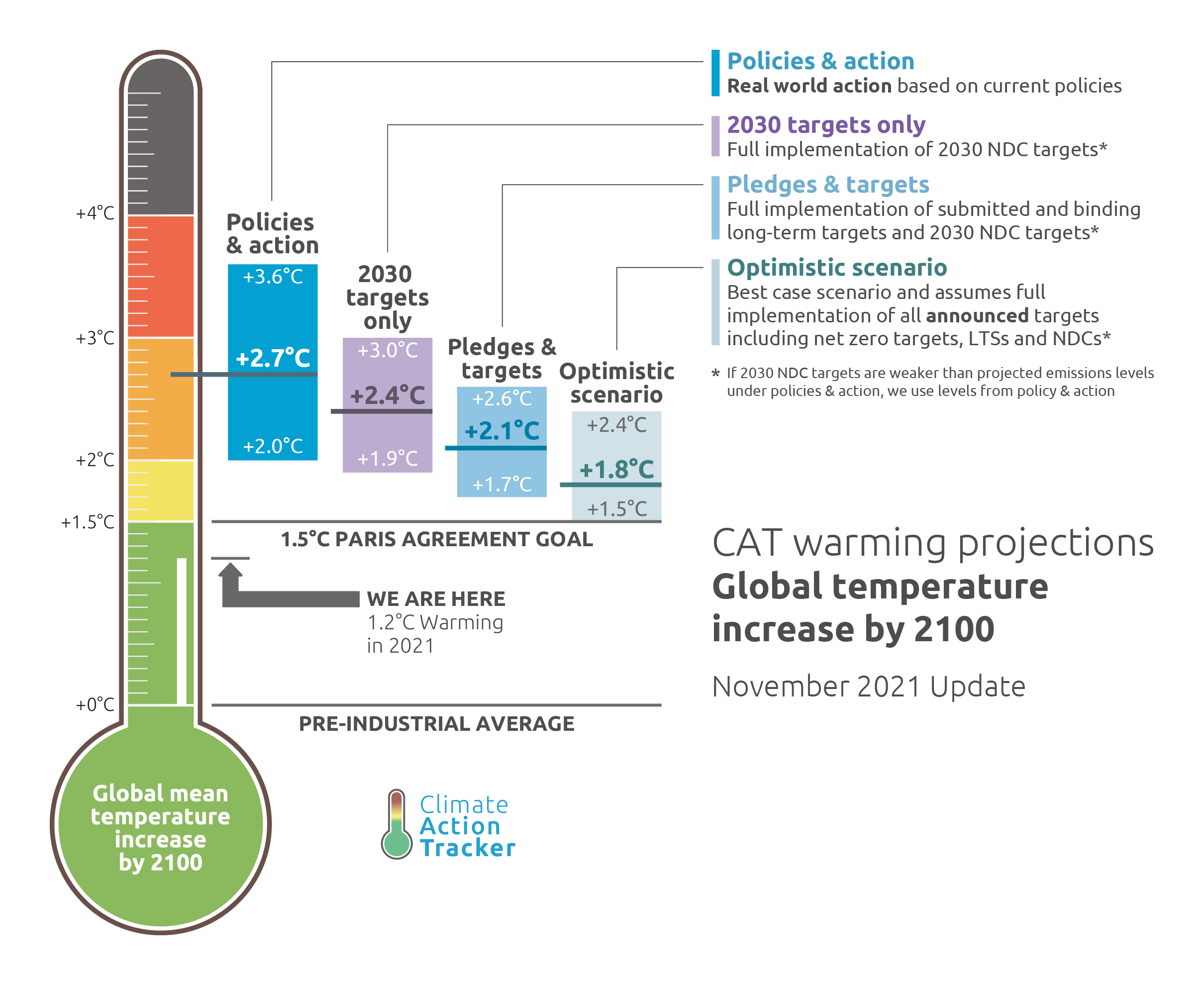 Good COP
This all seems rather doom and gloom doesn't it. Although the key commitments are insufficient, there were some good things to come out of negotiations:
A new commitment from several countries to stop producing fossil fuels was formed, Beyond Oil and Gas Alliance (BOGA).

More money from the USA was committed to low-income countries.

World leaders who control roughly 85% of the world's forest have pledged to end forest-loss by 2030 and apportioned $19.2bn to do so.

A new area of ocean, covering 23,000 square miles, 8-times the size of Yellowstone national park, gained protected status.

A global agreement to cut methane emission by 30% was signed.

New commitments to sustainable farming agriculture were agreed.
As well, just because Glasgow didn't reach a suitable solution doesn't mean it is all over. There is no such thing as a last chance when it comes to the climate crisis. If we can't limit global heating to 1.5°C then we will just have to go for 1.6°C, and if not 1.7°C and so on until we live in a zero carbon world. Not everything is up to national governments. Local authorities, businesses, NGOs, and individuals are all part of the solution to climate change. The fact that COP26 failed in many aspects makes Utilita's efforts to be net zero even more important.
What was I doing at COP26?
There were a lot of other good things going on at COP26 aside from the negotiations. I was not part of a national delegation or a member of the press, so I wasn't able to attend the main talks and negotiations, known as the "Blue Zone". I attended the adjacent public event known as the "Green Zone".
This consisted of inspiring workshops, talks, presentations, and panel discussions, from COP26 sponsors, inventors of low carbon technologies, activists, indigenous groups, government organisations and NGOs on what they are doing to support a sustainable future. My aim was to learn as much as I could from these different groups and bring this knowledge into Utilita's. I learnt about:
New rare earth metal free and fully recyclable electric motors for electric vehicles.

Cloud connected listening devices for forests that can predict when illegal logging is about to take place and send early warnings to rangers.

New forms of local activism.

New standards for carbon accounting.

How cities and local governments are shifting to active and public transport.

A movement to form a green wall of productive regenerative farming and forests stretching from the west to east coast of Africa.
However, the biggest thing I learnt more about was the power of inclusion. It is vitally important to seek participation from many different types of people when making decisions on the ways to decarbonise. You not only gain a wider range of views and ideas, but you also gain wider buy-in. 61% of global emissions are produced in the home by the decisions we all make daily. Bringing everyone into the conversation and empowering us all to be part of the solution gives us a better chance of achieving a zero carbon world and Utilita's own net zero target.