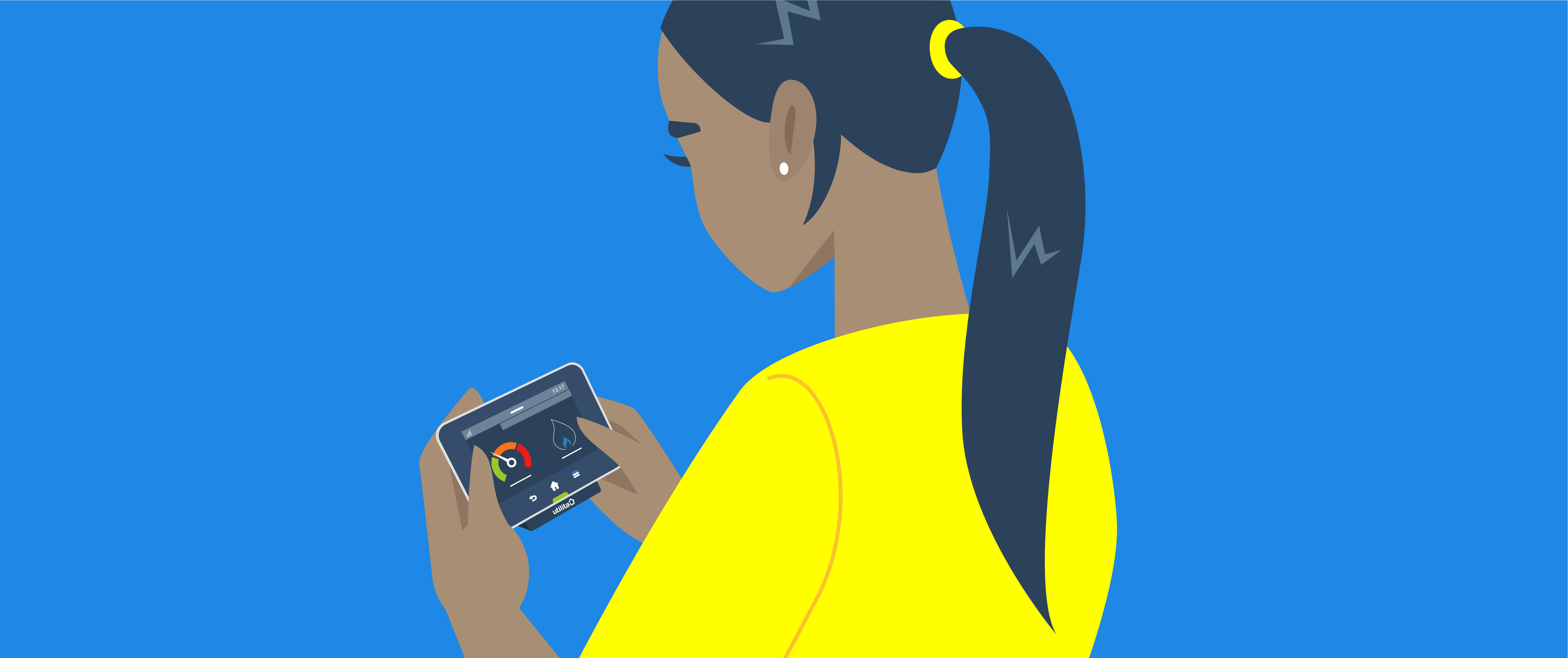 ---
This sounds like the opening of some sort of bad joke. In many ways it is. The punchline is "When it doesn't deliver the best service for customers".
We know more than anyone about smart meters – after all, we installed the first one in Britain way back in 2005.
Fast forward to today and we have installed more than 1.7m smart meters around the country.
Having a smart meter in your home means you can keep a much closer eye on what you are spending, which might even lead to you getting paid to use electricity in the future. It also means you don't have to ever have to pay an inflated estimated bill.
In most homes, your energy supplier will have installed a smart meter where your traditional meter was. You will have separate smart meters for gas and electricity. The smart meter itself is connected via a nationwide communications network to us or another energy supplier.
These smart meters are then connected via a wireless home area network to a smartphone-sized piece of wizardry we give our customers called an In-Home Display screen. This shows how much energy you are using at different times of the day, week, month or year, which could help you cut your energy usage and your bills by highlighting ways you can be more energy efficient.
You might like to know we are currently rolling out even smarter In-Home Displays with colour screens to make it even easier to see how you are using your energy.
SMETS get to the point!
What may not immediately be obvious to the untrained eye is that there are two types of smart meter, known as SMETS1 and SMETS2. SMETS stands for smart metering equipment technical specifications.
The tried and trusted SMETS1 meter is what we have installed in more than 90% of our customers' homes around the UK.
SMETS1 meters are connected to existing mobile networks across the UK using a roaming SIM card similar to the one you have in your mobile phone.
SMETS2 meters were first rolled out in 2018 and are designed to connect to a new nationwide wireless network called DCC, run by Capita. The DCC uses 3G mobile networks and also the same long-range radio technology used by the emergency services.
The UK government issues Utilita and other energy suppliers with targets for the installation of smart meters. All customers must be offered a smart meter by 2025, although it is not mandatory to have one installed. However, you may be missing out on the best tariffs if you don't. They are provided at no additional cost.
The government has also set targets for rolling out SMETS2 meters instead of SMETS1 meters, even though millions of consumers are happily using them to save money.
Smarter? Not for everyone
While some believe that SMETS2 is a smarter technology that is not necessarily the case. At Utilita, we believe that an enforced move to SMETS2 meters will have an adverse effect for millions of low-income households that use Pay-As-You-Go (PAYG).
Our view is that for the PAYG market SMETS1 are secure, cost effective, interoperable and provide additional functionality not supported by SMETS2 meters.
One of the problems is that the technology used for SMETS2 is unproven for the large volumes of transactions – Utilita handles 29 top-ups per second at peak times.
During the pandemic, the SMETS1 technology helped more than 50,000 customers give themselves an account credit when they needed help too.
Critics of the SMETS1 technology argue that it hinders competition since some smart meters lose their ability to communicate when switching suppliers.
We disagree. We exchange thousands of customers every week with no loss of functionality.
We believe that SMETS2 does not yet guarantee robustness and reliability for PAYG customers and instead delivers reduced functionality.
This is not about not being ready or trying to lock customers in to Utilita. We are approved to install SMETS2 and we have plans to do later this year.
But we don't think we should be forced. SMETS1 continues to deliver smart energy for PAYG customers and they can be configured to use the newer DCC network.
We have always sought to act in the best interest of customers, and we have successfully delivered a market-leading service that home-owners love for many years.
We plan to continue doing just that.