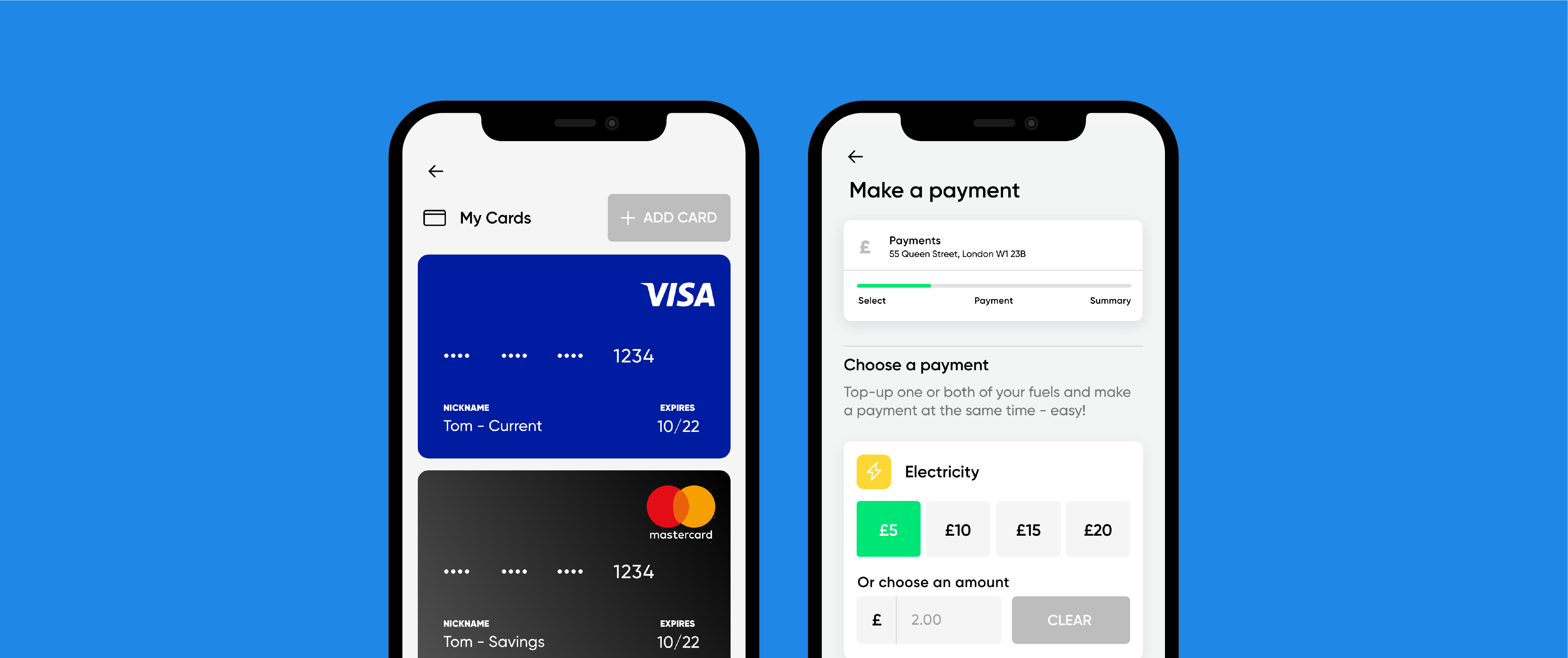 ---
Many people will remember exactly where they were when Sir Chris Hoy won a record sixth gold medal in the 2012 Olympics in London's velodrome. It was the culmination of years of effort from Sir Chris.
Yet at the same games, Team GB won an incredible 12 medals, eight of them gold, including victories for Victoria Pendleton, Laura Trott, Bradley Wiggins and Jason Kenny.
Many put Team GB's success down to something called marginal gains, a system introduced by cycling coach Dave Brailsford where everything that can contribute to victory is analysed in small steps and incremental improvements made.
We like to think we are improving our customers' experience when they make a top-up payment in the same way, making incremental improvements that lead to a winning outcome.
We have done a lot of work with payments over the last year. We have taken something that was a very disconnected user experience in terms of topping up and made the experience much smoother.
For some people, the reason they have shied away from paying for things online is concerns around fraud and credit card details being stolen but we can stay ahead of the criminals by using smart technology.
Using tokenisation to keep payments secure
We use a system called tokenisation to hide a customer's credit card number when they make a top-up.
When you use your card to make a top-up in the My Utilita app, we ask our payment provider Visa to send us a unique numeric code – known as a token. When that code has been generated it is permanently linked to the device you use to make a payment.
This means that whenever you make a top-up, your card number is replaced by the token during the payment process to prevent the number being intercepted by anyone with criminal intentions.
Using tokenisation increases the security of your payments but also allows us to do other things like saving your card details.
After we launched the new version of our app, we received feedback from our customers who said they didn't want to key in the card number every time they topped up.
Some of our customers sometimes top up daily and, as you can imagine, there was the friction in having to type in your card number all the time. Tokenisation helps us do this in a secure way.
Another of the marginal gains we introduced was changing the level of our minimum top-up from ten pounds to two pounds per fuel. If our customers get towards the end of the month and money is running short, they can still top-up.
We have also learned from best practice with other online retailers and have introduced online shopping baskets so customers can put a gas top-up and an electricity top-up and put them in the same basket and pay for them in a single transaction.
It's one transaction for the customer and it's one transaction for us with the payment provider. It's cheaper and it's more efficient.
Making the customer experience slicker
By improving the payment process, we have also made it easier for our customers to get instant refunds.
We wanted to improve how we refund our customers in the event that a customer changes their mind or if a top-up does not work. The last thing a customer wants is to do is wait five days to see that money back in their bank.
Automatic top-ups are also important to ensure customers don't go off-supply. They can be safe in the knowledge that when they either hit a particular day of the month or their meters drop to a certain level of credit, then we can automatically top them up.
The payments industry is also working on extending tokenisation to make the payment experience even better.
When you save your card details to your device, but your card subsequently expires then the top-up will fail. A new process called network tokenisation will allow those cards to be updated automatically that will make for a nicer experience for Utilita's customers.
The last thing you want when you have gone off supply is to realise that your card has expired.
These are all relatively small things but each and every one of these incremental improvements helps to provide a nicer experience, reducing friction, and prove that we're constantly trying to make our customers feel like winners.