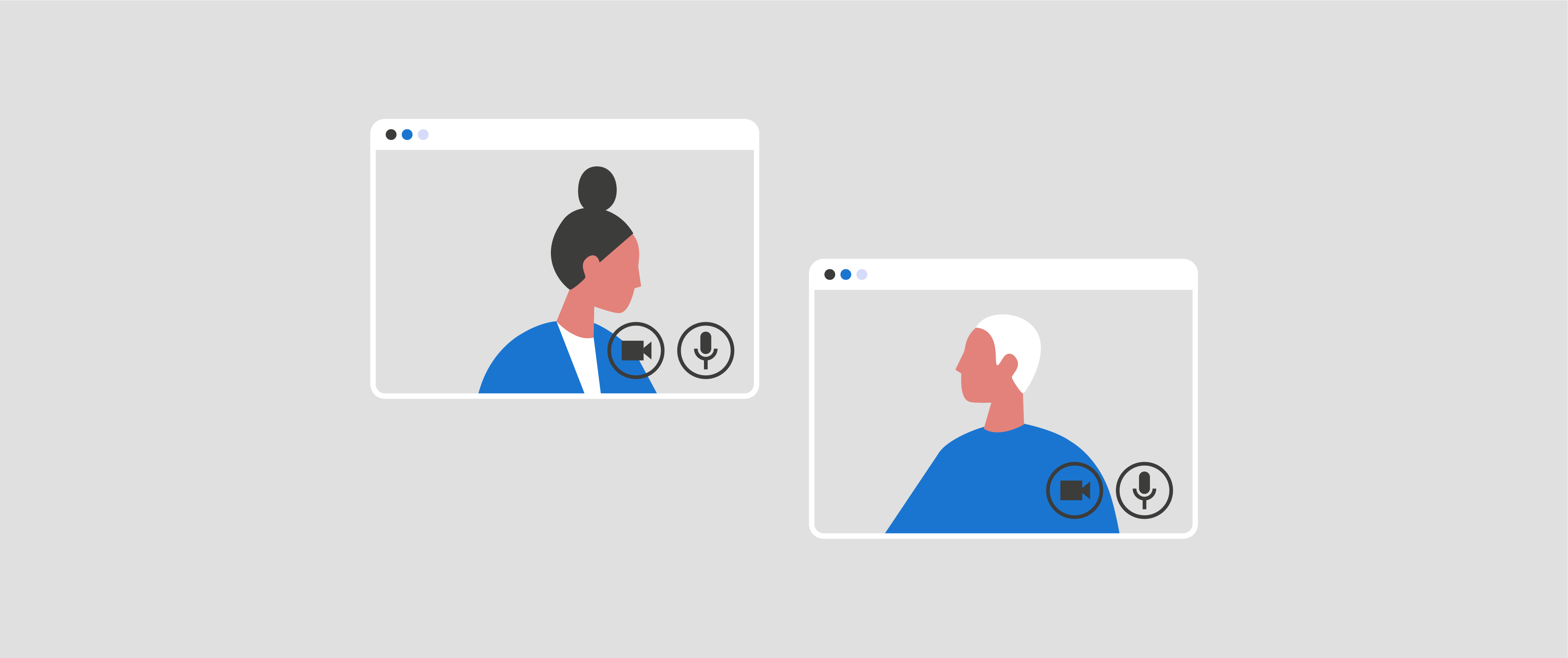 ---
Utilita's Ian Burgess and his IT team pulled off the near impossible to make it business as usual during the first Covid-19 lockdown.
Equipping about 1,000 employees to work from home was a vast logistical challenge which, under normal circumstances, Chief Technology Officer Ian would have phased in over a number of months.
But the deadly spread of coronavirus meant this was no ordinary state of affairs.
Drastic times called for drastic measures and somehow IT pulled the whole thing together, company-wide, in just a couple of weeks - a jaw-dropping achievement.
As luck - or rather prudent planning - would have it, much of the new technology to make a home-based workforce achievable was already being trialled or was being deployed before the full force of COVID-19 hit. Skype, for example, was being disabled as a platform and making way for Microsoft Teams.
So, when prime minister Boris Johnson announced a nationwide lockdown on March 23, Utilita was already ahead of schedule.
"We were lucky in as much as we didn't have to start from scratch," Ian explains.
"We'd been using Teams in IT for about nine months.
"We didn't have a magic crystal ball; this was always about providing a better working environment for people working remotely (COVID-19 or not).
"Originally, we'd quoted June as a target for Teams and we wanted to phase it in with training, documentation and so on.
"But all of a sudden, bang, lockdown happened, and we had to get everyone migrated across to Teams within a couple of days.
"An old boss of mine once said: 'Make sure you take advantage of a good disaster,' and that's what's happened here. It's focused everyone."
Ian has been working from home, just outside Reading, ever since lockdown began.
"Some people like to use multiple screens and so on, but as long as I've got an internet connection and my laptop, I'm fine," he says.
"Most of my life's spent on Excel, PowerPoint, Outlook and Teams. Everything I need is in one place - and it's the same for most of the IT team."
Not everyone is quite that confident with technology, however, and that was probably the greatest hurdle to overcome.
"For me, the service desk was the biggest challenge," says Ian. "It got overloaded very quickly with people asking: how do I do this or that?
"Working from home came as both a culture and a technology shock for all those people who religiously come into the office every day.
"Call centre staff, for example, rarely work from home and normally don't have laptops, so we had to come up with a number of innovative solutions, either adapting whatever they'd got at home or using a Thin Client (cut-down) computer.
"But, again, we didn't have the ability for staff to use a Thin Client at home at the start of the lockdown, so we had to fast-track a way of making the devices that are used in the inbound call centre useable at home.
"Of course, all this was very new to people and we had a lot of calls from staff wanting IT support.
"Even for those who'd worked from home before, it's one thing doing it occasionally and another doing it for a prolonged period of time. Normally if there's something you can't do from home, you know you can go into the office and sort it out the next day."
Ian would be fibbing if he said there hadn't been the odd hiccup but, given the sheer scale of the operation, Utilita's mass migration into home working couldn't have gone much better.
"If you run very fast you will occasionally trip, but the fact we've got the whole team continuing to service customers during lockdown is something to be very proud of," he smiles.
"We achieved a year's worth of technology rollout in a couple of weeks!"
So, could this be a blessing in disguise? A business triumph in the face of adversity?
It would certainly appear so.
"Before coronavirus struck, we discussed a more robust infrastructure for call centre staff so that they could work from home if, for example, there was heavy snow," says Ian.
"Now, because of the pandemic, we've got a level of flexibility in place - not just in terms of technology, but in terms of the whole work-life balance for shift patterns etc. If, say, a call centre agent needed to stay at home with the kids, they could do that now and continue to work. We didn't really have that capability before."
The other advantage of ushering in these changes so rapidly is that it frees up Ian to focus on the next big step forward for Utilita.
"If you know me, you'll know I'm never satisfield," he says. "Technology is constantly changing and we constantly have to look for better ways of doing things.
"If we stand still our competitors will overtake us, so having this new capability to work from home is vital. It's all about staying ahead of the game.
"I've been at Utilita for two years now and, looking back, I'm really proud of what the team has delivered.
"We moved mountains and achieved what some people thought was impossible, working late nights and weekends to make it happen.
"It's like the swan analogy - all very serene on the surface, but a lot of frenetic paddling going on underneath!
"I take great pride in seeing how the business has continued to service customers throughout the pandemic."